{Review} See the Light's Art Projects with Pat Knepley: Sunflowers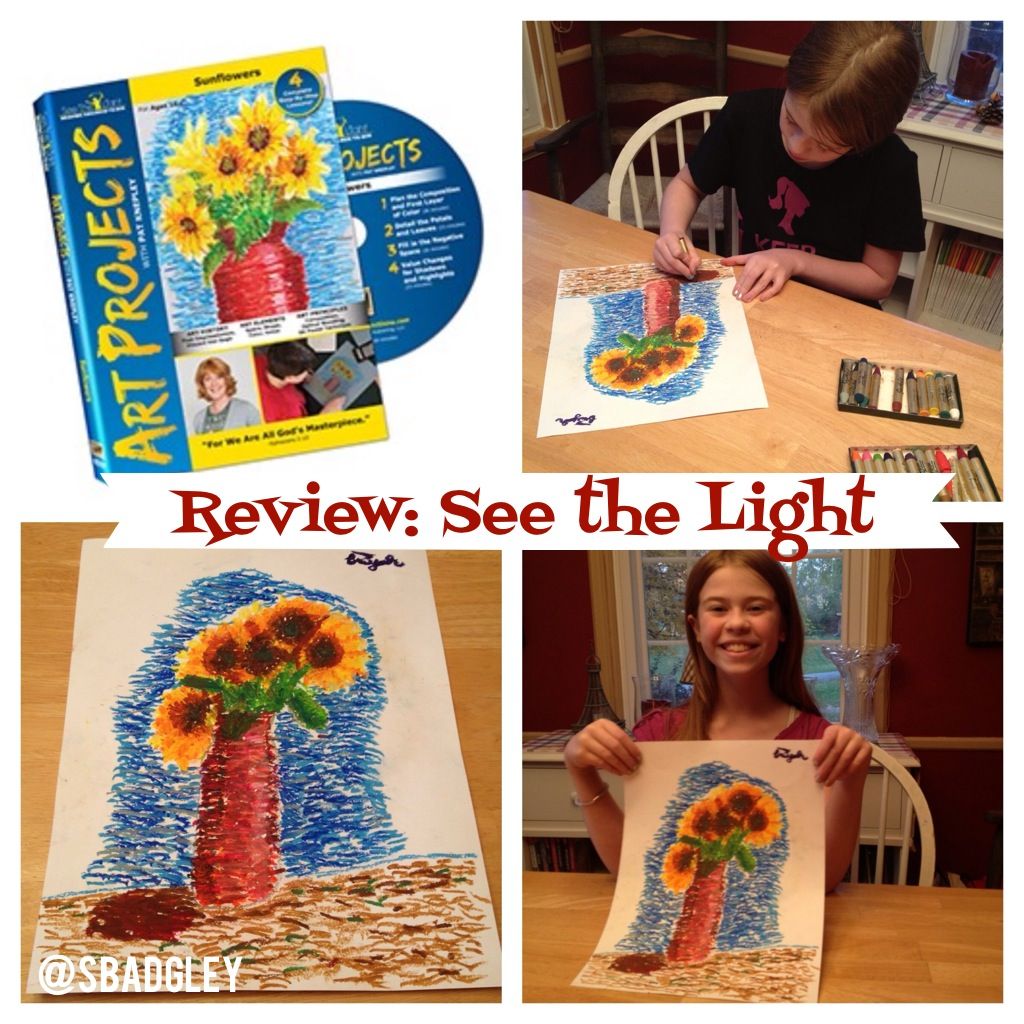 Our daughter loves to work on artistic projects. Since Van Gogh is one of my favorite artists, she chose
Sunflowers from the Art Projects with Pat Knepley
for our review with the Mosaic Reviews team.
We are well-acquainted with
See the Light
, a fabulous Christian art company which produces DVD curriculum for homeschool families. However, this was our first introduction to their
Art Projects with Pat Knepley
series.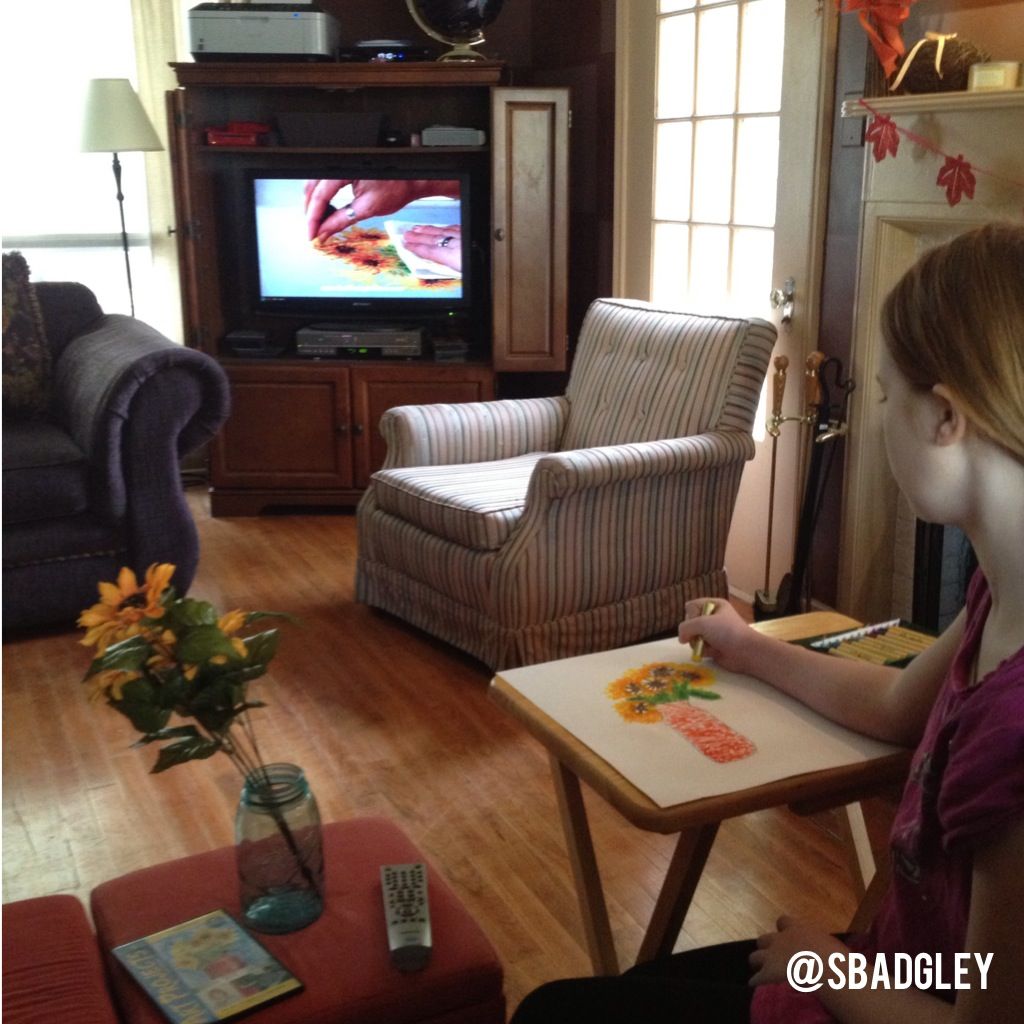 To complete this project, we only needed to gather a few materials. We had everything on hand in our supply closet except for artificial sunflowers. I appreciate when art projects are not cumbersome and the supplies are readily available!
Materials Needed:
An 11" X 14" sheet of pastel or charcoal paper in tan, gray, light blue
A set of 24 oil pastels
Paper towels or paper napkins
Several artificial (or real) sunflowers
From the very beginning, our daughter was enthralled with the DVD video. She already knew introductory information about Vincent Van Gogh, but the DVD lesson gave her insight into his life, career, and some history on post-Impressionism. The lessons are presented in four sections and can be divided into four separate lessons.

Sunflowers DVD Lesson Plans:
PLAN THE COMPOSITION AND FIRST LAYER OF COLOR (26 minutes)
DETAIL THE PETALS AND LEAVES (25 minutes)
FILL IN THE NEGATIVE SPACE (26 minutes)
VALUE CHANGES FOR SHADOWS AND HIGHLIGHTS (23 minutes)

From start to finish, this project takes around three to four hours to complete. The lesson videos are approximately two hours in length total and the art project can take an additional one to two hours.
The
Art Projects with Pat Knepley
series is designed for age 10 and above. The projects can be purchased individually or as a
boxed-set of nine DVDs
. If you choose the set of nine DVDs, you can structure an art course credit for a high school student.
We loved the
Sunflowers
lesson and look forward to completing more projects in this series in the future!
Product Details:
Title:
Sunflowers
Publisher:
See the Light
Format: DVD
Retail Price: $14.99 individually; $99 for boxed set of entire series

Publisher Description:
Create an Oil Pastel In the style of Dutch Artist Vincent Van Gogh!
Watch and Produce Your Own Masterpiece in 4 Step-By-Step Lessons with Master Artist Pat Knepley!
SUNFLOWERS is the eighth in a series of ART PROJECTS that advance skills and learning as students complete wonderful works of art in the style of a variety of famous artists.
SUNFLOWERS includes an in-depth Art History focus on the style of Vincent Van Gogh, explores related Art Elements and Art Principles, and uses a variety of media. Biblical integration is woven into every single lesson!
SUNFLOWERS is geared for ages 10 +. The 4 lesson DVD runs approximately 2 hours, but the student should allow approximately 3 to 4 hours to complete this fabulous work of art!
Be sure to check out all of the
great reviews of this resource at Mosaic Reviews!
Connect with See the Light:
Website
Facebook
Twitter
Pinterest
I received a complimentary copy of this product from
See the Light
to help facilitate the writing of a frank and honest review. I was under no obligation to offer a favorable review. All opinions shared about the product are the honest responses of Sharra Badgley. Your results and opinions may vary. Please
see my
disclosure policy
for additional details.