{Review} The Waterproof Bible by Bardin & Marsee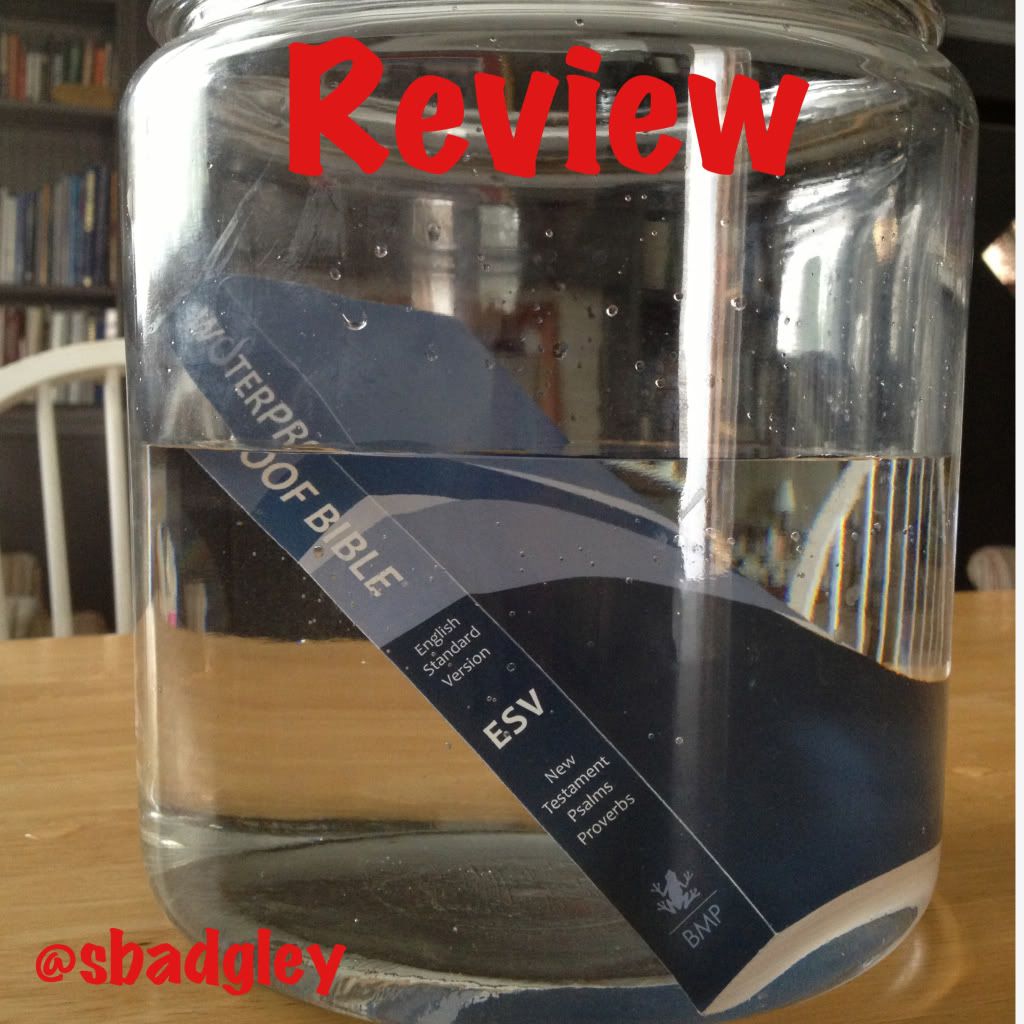 I must admit, I was a bit hesitant to fully test out this
Bardin & Marsee
resource in my review for
Mosaic Reviews
. I
watched the videos
on the website. I looked at the
impressive photos
. I just could not imagine submerging an entire Bible in water.
The Waterproof Bible is hailed as being
100% Worry Free inside and out
. It truly is! I did not realize that durable Bibles such as this Waterproof Bible existed and I am thankful for the opportunity to review this resource. I reviewed the
smaller version of New Testament, Psalms, and Proverbs
. I loved it so much that I am going to order a full-size one for family use.
What I enjoyed about the Waterproof Bible:
It scored serious cool points with my family
It is available in several popular versions
Full-size Bible editions are available for purchase
You can take it outdoors for all sorts of activities (camping, hiking, parks, pools, etc.)
The New Testament version is easy to carry in a purse
You can take it to coffee shop meetings without worrying about spills
This Bible is toddler proof!
You can use a dry marker or pencil to make notes
It floats!
It is a great gift for family and friends in the military, missions, scouts, and outdoor lovers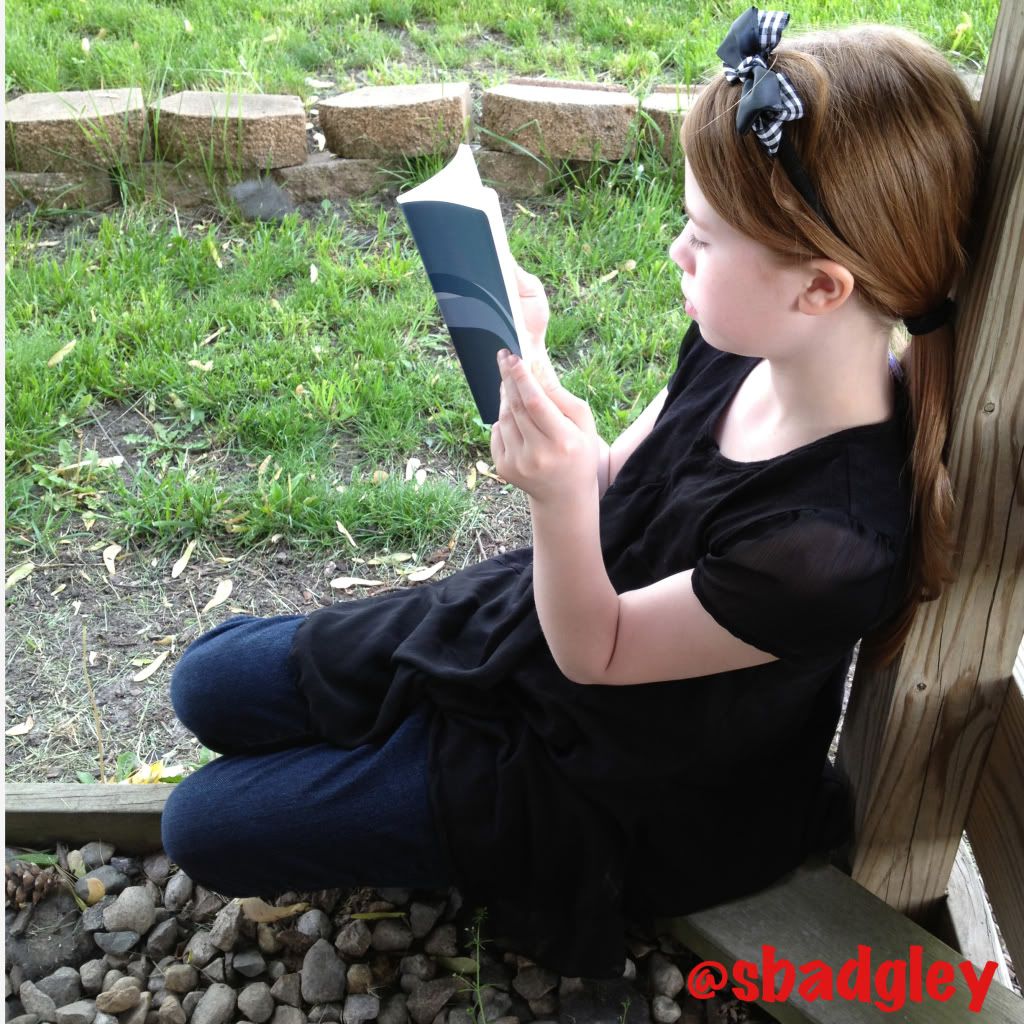 We can take the Waterproof Bible outdoors without fear of it getting muddy, wet, or exposed to other elements. The compact size makes it very suitable to carry in a backpack for hiking and camping.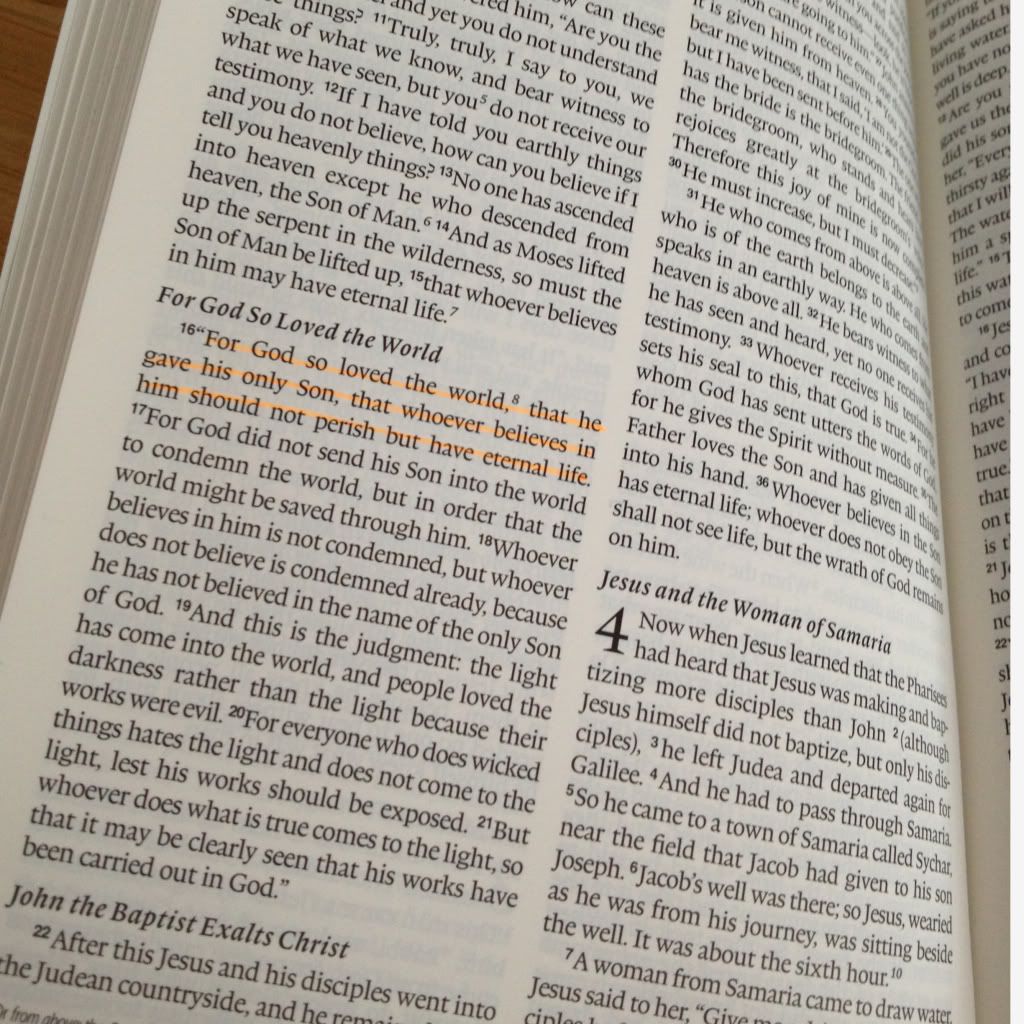 If you enjoy marking passages in your Bible, you can use a dry highlighter pencil. Regular liquid highlighter markers will wipe right off. This is one feature that helps make it toddler proof. All spills and accidental doodles wipe clean. The pages are durable and near the same thickness as regular paper. We did not attempt to rip the pages, but they did feel sturdy enough to withstand frequent use.

What you need to know before purchasing:
Several sizes are available for purchase
Several color options are available
Your kids will want to test out this Bible in water and mud for fun
If you need a larger print size, you should order the full-size version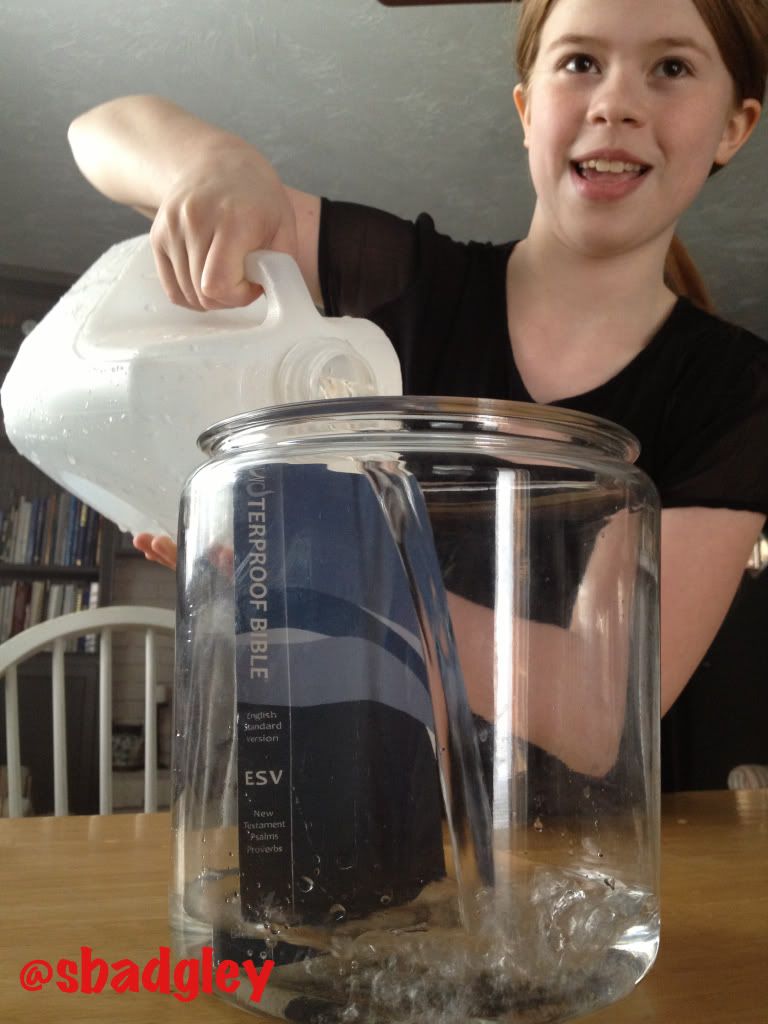 At first, Briyah wondered if we really should submerge the Waterproof Bible in water.
It even floats!
That is a super handy feature if you take it fishing, swimming, or boating.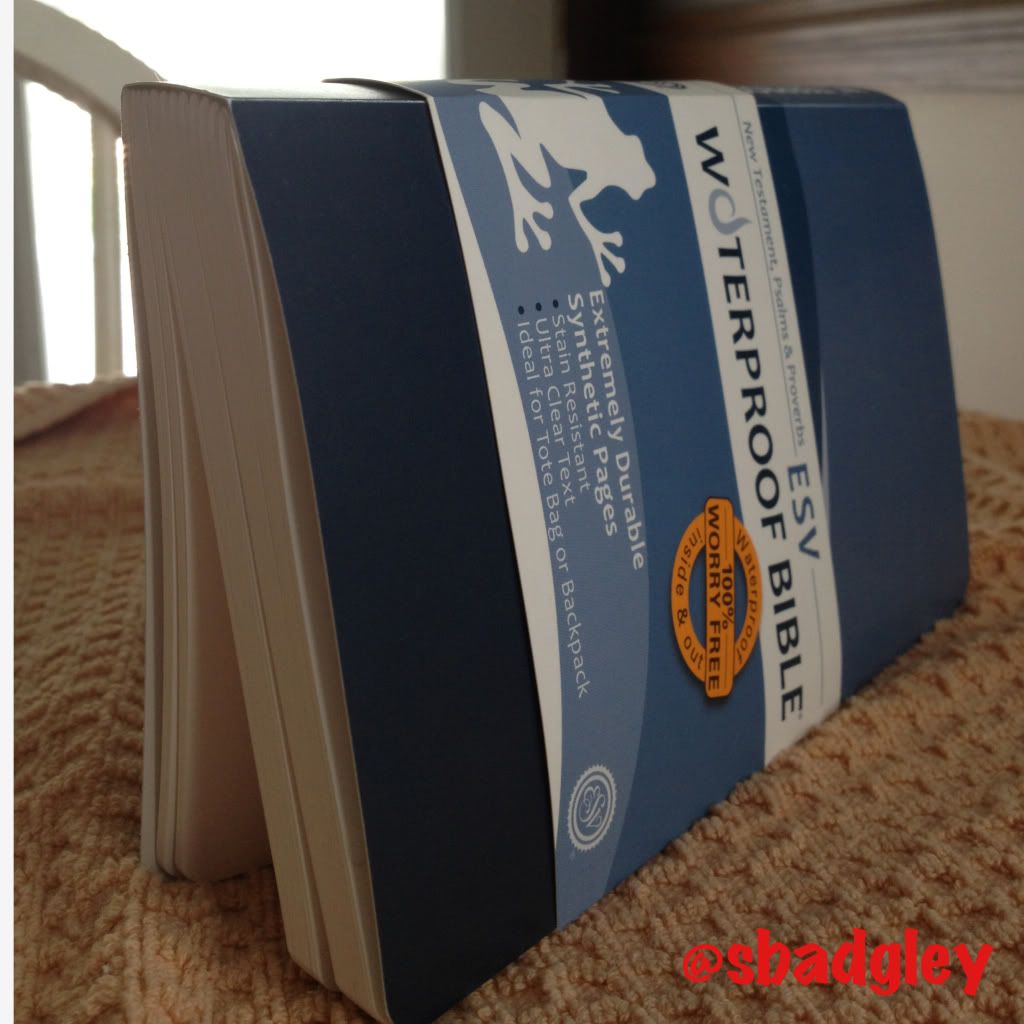 After submerging in the water, it dried out very quickly. The water beaded right off the pages. To fully dry, you just stand it on the side and it will dry out completely.
Our family loves the great outdoors! The Waterproof Bible is a unique resource that we can feel confident to take with us on our many adventures. I am now inspired to plan our next camping trip!
Product Details:
Title:
ESV Waterproof Bible - New Testament, Psalms, and Proverbs
Publisher:
Bardin Marsee Publishing
Format: Softcover - 100% Waterproof Synthetic Paper and Binding
Retail Price: $24.95 for edition reviewed;
several products/prices available
Publisher Description:
ESV Waterproof Bible - New Testament, Psalms, and Proverbs
New Testament with Psalms and Proverbs
Extremely Durable Synthetic Pages
100% Worry Free
Stain Resistant
Ultra Clear Text
Ideal for Gear Bag or Backpack, Tote Bag or Purse
Dry Highlight
Write and Underline
No Bleed Thru
F L O A T S
The durability of the Waterproof Bible gives you the freedom to take God's Word with you anywhere - lounging, fishing, exercising, traveling, camping, missions... with worry free confidence that your Bible will withstand the test of time.
Connect with the Waterproof Bible:
Website
Facebook
Twitter
Vimeo Channel
Be sure to check out what everyone else had to say about the Waterproof Bible over at
Mosaic Reviews
! The link will be available on Friday, May 17. The
Mosaic Reviews
team put this resource to the test and the photos are interesting!
Disclaimer:
I received a complimentary copy of this product from
Bardin Marsee Publishing
to help facilitate the writing of a frank and honest review for
Mosaic Reviews
. This author was under no obligation to offer a favorable review. All opinions shared about the product are the honest responses of Sharra Badgley. Your results and opinions may vary.